Posted
31/05/2011 by Timaeus
in Comics
Wordt Hawkman de nieuwe DC film?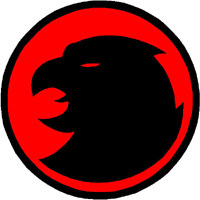 Waar de aandacht van elke DC Comics fan nu uitgaat naar de film Green Lantern, die gauw in de zalen zou moeten verschijnen, begint Warner al te denken aan wat moet volgen op deze film. Er is al sprake geweest van een film rond de rode snelheidsduivel Flash (waarvoor bronnen menen dat Geoff Johns al een script heeft geschreven), een film rond de Justice League of America waarvan in 2006 al sprake was maar door de scenaristenstaking in de koelkast is gestopt of een film rond de rondborstige Amazone Wonder Woman, maar na de mislukte pilot voor de televisiereeks zal deze zelfs naar het diepvriesvak worden verplaatst.
Uit een persbericht blijkt echter dat Warner naar een andere, minder bekende stripreeks kijkt, Hawkman. Hawkman bestaat al sinds de oorlogsjaren en is een gevleugelde man die met zijn morgenster gehakt maakt van mogelijke tegenstanders. Latere versies plaatsen hem en Hawkgirl in een eeuwig durende reïncarnatiecyclus die telkens eindigt met hun dood in elkaars armen en het opnieuw zoeken naar elkaar en elkaars liefde.
Het persbericht luidt als volgt:
Part INDIANA JONES/DA VINCI CODE, part GHOST tentpole about the fictional superhero that appears in D.C. Comic books. He used archaic weaponry and large, artificial wings attached to a harness made of the Nth metal that allows flight. Most incarnations of Hawkman work closely with a partner/romantic interest named Hawkgirl or Hawkwoman in his fight against supervillains. Based on the DC comic.
Het Ghost-gedeelte zou dus moeten slaan op de tragische liefde tussen Carter en Shiera Hall. De Indiana Jones en Da
Vinci Code invalshoek komt vanuit de achtergrond van Hall. Hall is archeoloog in deze incarnatie en verzamelt naast de schedels van zijn gevallen vijanden, ook kostbare artefacten die mogelijk zijn vloek kunnen doorbreken.
De keuze voor dit personage is vrij opmerkelijk. Buiten enkele afleveringen in de tienerreeks Smallville heeft Hawkman noch het kleine scherm noch het grote doel onveilig gemaakt. Toch lijkt de keuze enigszins logisch want Hawkman combineert thema's die al lucratief zijn geweest in de reeds voornoemde inspiratiefilms, maar ook de harde, grimmige Hall lijkt heel erg op Wolverine die zijn deel centen heeft opgeleverd.
Positief nieuws dus van Warner, maar er zijn talrijke scripts voor stripfilms geschreven die nu stof liggen te happen in een archief in Hollywood. Ik hoop alvast dat deze film er komt en wij bij Brainfreeze zorgen ervoor dat ontwikkelingen in deze film ook voor onze lezers geen mysterie blijven.
Toch kijkt niet iedereen even hard uit naar een mogelijke Hawkmanfilm, zoals de mensen van frogislandflicks ons laten zien.
Comments
comments